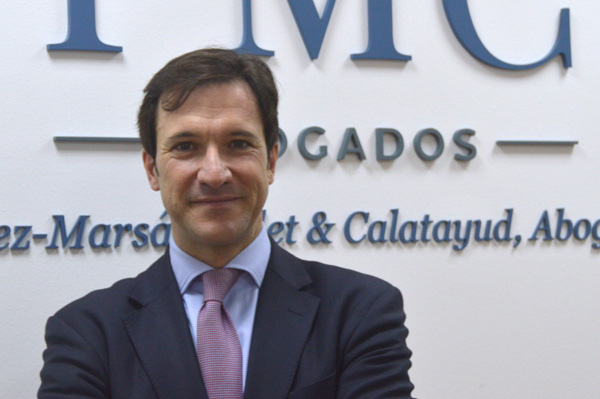 Javier Mª Aguirre Garrido
Partner, Head of Tax and Accountancy
Javier is head of Tax, Accountancy and Bank and Financial Law divisions of PMC – LAWYERS & ECONOMISTS. He specialises in tax advisory services for all types of companies and in the planning of company restructuring operations. He is highly experienced in representing the tax-payer to the Tax Authorities and in auditing and inspection proceedings. Javier is an expert in the advisory services and documenting of linked operations, as well as transfer pricing policy review. He is also a specialist in the optimisation of family and businesses interests, family protocols, and Family Office services. He has acted in various processes of Due Diligence, auditing and assessment.
EDUCATION
Degree in Business Administration from ESADE
Master in Business Administration (MBA) from ESADE
Master of Science in International Finance from the CASS BUSINESS SCHOOL in London.
WORK EXPERIENCE
Head of the Tax area at PASCUAL DE MIGUEL (from 2012 to 2014)
Senior Associate in the tax department at GARRIGUES (from 2005 to 2012)
Director of capital planning for Cataluña and Baleares at BBVA PATRIMONIOS (from 2002 to 2005)
Associate in the department of banking tax and insurance at CUATRECASAS (from 1998 to 2000)
Tax Consultant at ARTHUR ANDERSEN-ASESORES LEGALES Y TRIBUTARIOS (from 1996 to1998)
Writes articles for specialised publications and is a regular speaker in seminars and conferences
LANGUAGES
Languages: Spanish, English, French